Galashiels crime fighting efforts recognised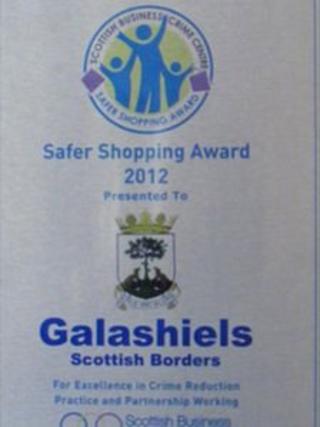 Crime reduction efforts by a town centre partnership in the Borders have been recognised with a special award.
Galashiels is the first place in Scotland to get a Scottish Business Crime Centre safer shopping award.
Businesses, police, community council and others joined up to ensure locals and visitors felt safe and secure.
Gary Ritchie, of the SBCC, said the award recognised partnership working in the town which was vital if crime in the area was to be reduced.
Pc John Lennon said the initiative had been driven by a need to reduce crime.
He said it was already paying dividends with shoplifting offences down 17% compared with last year.
Shops are also swiftly alerted if a counterfeit banknote is passed.
It is hoped the scheme will deter criminals from trying to commit any offences in the town.