Wigtown Book Festival under way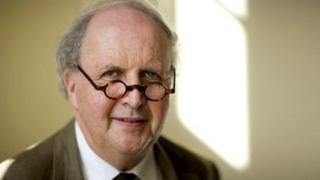 A 10-day celebration of literature is under way at Scotland's national book town in Dumfries and Galloway.
The Wigtown Book Festival will include more than 170 events and will run until 7 October.
Among this year's big name authors are James Kelman, Alexander McCall Smith and AL Kennedy.
There are also several events linked to the Galloway Dark Sky Park - among them a lecture on future space exploration by NASA scientist Lee Graham.
Wigtown became Scotland's book town in 1997 and its annual festival has grown in stature ever since.
In January it was also named as the nation's most creative small place in the inaugural Creative Place Awards.
This year's full programme of events at the festival covers a wide range of genres in both adult and children's literature.