Crewman fall boat had same owner as Solway Harvester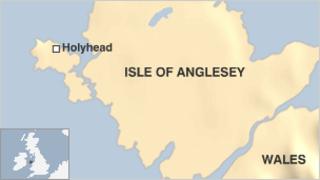 A fishing boat criticised by inspectors after a crewman was lost overboard had the same owner as the Solway Harvester, it has emerged.
The Harvester sank with the loss of seven lives nearly 13 years ago.
Richard Gidney is a director of the company that owns the St Amant from which Steven Robertson, 25, of Dalbeattie, fell to his death.
He also owned the Solway Harvester and was cleared in court of manslaughter charges over the deaths of its crew.
The St Amant's registered owner is a company called Night Valley Limited with an address in East Yorkshire.
However, records show its sole director is Richard Gidney from Gatehouse of Fleet, near Kirkcudbright.
The St Amant was part of a fleet of scallop boats Mr Gidney owned through a different company 13 years ago when the Solway Harvester sank off the Isle of Man with the loss of its seven crew.
Mr Gidney was subsequently prosecuted for manslaughter but cleared in court.
Now he has been criticised by an inquiry into Steven Robertson's death on the St Amant last year.
The deckhand is thought to have fallen over a deck wall that was lower than the laid-down minimum height.
Inspectors found a poor standard of housekeeping on board and said the owner and skipper had "an extremely poor attitude" to safety issues.