Scottish Borders Council unveils future spending plans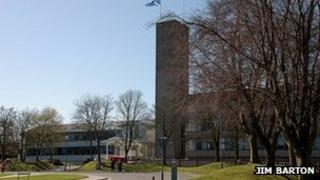 Scottish Borders Council has unveiled its financial plans - including savings of £3.8m for the coming year.
The draft budget sets out revenue spending over the coming five years - and capital outlay for a decade.
The emphasis, according to leaders, is on preserving jobs, although they may not be as well-paid as they once were.
Council tax will remain frozen under the proposals which will now go forward to a full council meeting next month in order to be ratified.
Among the other spending plans are a new high school for Kelso, a transport interchange in Galashiels, more flood prevention work and faster broadband links.
Some moves have already proved contentious, including changes to staff pay and conditions.
They have been criticised by unions as creating a "two-tier" system for current and new employees.