Navy helicopter rescues kayak man off Ayrshire coast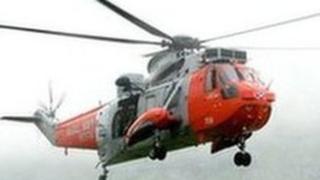 A man has been rescued off the Ayrshire coast after his kayak overturned.
The alarm was raised just before 14:45 on Saturday. The man was in the water off Culzean Castle.
An operation was launched involving the Girvan lifeboat, Girvan and Ayr coastguard rescue teams and a Royal Navy helicopter from HMS Gannet at Prestwick.
The man was winched into the helicopter and flown to hospital for treatment for hypothermia.