ITV south of Scotland local news coverage criticised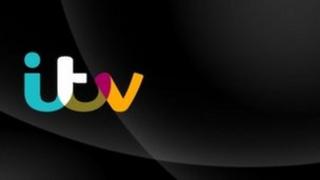 A conference in southern Scotland is to discuss "unsatisfactory" news coverage of the region by ITV Border.
The event, hosted by Scottish Borders Chamber of Commerce this summer, will involve broadcasters and politicians.
ITV Border's nightly news programme for the region, Lookaround, is broadcast from Gateshead near Newcastle.
An ITV spokesman said it was in talks with Ofcom about its coverage but the programme enjoyed the highest viewing figures of any ITV regional programme.
Culture Secretary Maria Miller raised concerns about the situation late last year.
A Department for Culture, Media and Sport (DCMS) statement said ITV proposals would mean viewers in southern Scotland would not receive the same level of programming about Scotland as those in central or northern parts of the country.
At present, Lookaround covers a large slice of the north of England as well as Dumfries and Galloway and the Scottish Borders.
Kelso-based SBCC director Andrew Collier, who is a freelance journalist and media advisor, said: "It is unsatisfactory that our local news comes from Gateshead and is more likely to cover events in Kendal or Keswick than Kelso.
"This area is not 'our region', as the Border news programme presenters often call it."
Mr Collier, who has previously worked for South of Scotland SNP MSP Joan McAlpine, said the Borders may get "better and more relevant news coverage" if it came from STV, which is based in Glasgow.
He added: "We have a rich history and culture in the Borders and the south of Scotland generally.
"There are some great things happening here. The rest of the country deserves to hear about them."
SBCC convener James Aitken said it would relay the discussions from the conference to Ofcom and south of Scotland residents.
He said: "There is a feeling in some quarters that, at a hugely exciting time in Scotland's history, this part of the country is not being properly served by the ITV network in terms of local news.
"Borderers are as Scottish as anyone else, and have a right to the highest quality provision of news, information and debate on Scottish affairs."
An ITV spokesman said: "We are still in discussions with Ofcom about the best way to provide viewers with an improved service for the Border region.
"However, it is worth noting that the current Border regional news service, Lookaround, is more popular than the comparable services in Scotland, and enjoys the highest viewing figures of any ITV regional programme."