Scottish Borders' alcohol impact revealed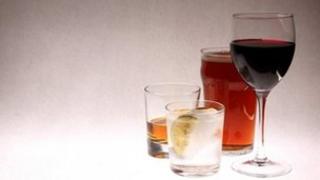 A first alcohol profile of the Scottish Borders has estimated more than £30m-a-year is spent dealing with drink-related issues.
It states that alcohol was involved in three murders in the Borders in 2011 and contributed to one fire death.
More than 20% of all anti-social behaviour incidents were said to have been fuelled by drink.
The findings of the report are set to be presented to Scottish Borders Council's licensing board.
The profile shows that there were 513 alcohol-related attendances to the emergency department at Borders General Hospital over a five-month period, including 16 people who were 15 years or younger.
A quarter of all 13-year-olds in the area were also found to have been binge drinking within the past month.
The report also raises questions about the role that supermarkets and late-licensed premises have to play in the problem.
The profile, if accepted, will be used by Scottish Borders licensing board as evidence when considering applications by pubs, clubs and shops.