Lothian and Borders Police email probe staff transferred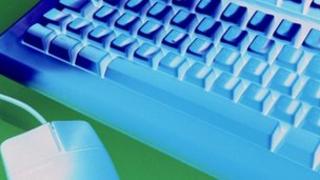 A group of police officers is to be moved out of the Borders during inquiries into claims racist and sexist emails were sent on an internal system.
They will be transferred from the Hawick-based G division, along with four civilian staff.
Lothian and Borders Police has suspended one officer and a further 16 are subject to misconduct inquiries.
The vice-convenor of the region's police board said the move had been taken to reassure the community.
Police would not confirm the action, but councillor Donald Moffat said it was going ahead.
He said: "What needs to be remembered is that these emails were uncovered by the police's own monitoring system and quick action has already been taken against 21 different people.
"I think the speed with which action has been taken shows that such behaviour is unacceptable and will not be tolerated and it sends a strong message to that effect.
"Also, the individuals involved are all being moved from the Borders, which shows how seriously this is being treated."
He said it showed "strong action" was being taken.
"If I was a member of a minority group, I'd be reassured by the robust way this is being sorted out," he said.