Barrel Law wind farm proposal rejected amid radar fears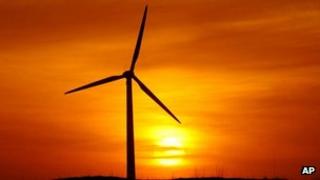 Plans for a wind farm development at Barrel Law, in the Scottish Borders, have been rejected by councillors.
They turned down the application by ABO Wind UK Ltd to site eight turbines, each 125m high, on land north west of the village of Roberton.
Members cited the Ministry of Defence objections due to possible interference with radar at RAF Spadeadam and seismic monitoring at Eskdalemuir.
They also had concerns over the visual impact the development would have.
Duncan Scott, project manager for ABO Wind UK, said the company was "extremely disappointed" with the outcome.
"We have worked very hard over the past two years on the design of the wind farm," he said.
"We believe the submitted design is a good scheme, meeting all relevant planning and design criteria and, moreover, it also reflects national priorities in terms of renewable energy development.
"We are also confident that the premise of the Ministry of Defence objections to Barrel Law will be shown to be unfounded."
He said the company would now review the council's decision in detail before "considering possible future options".