Amy Macdonald added to Wickerman Festival line-up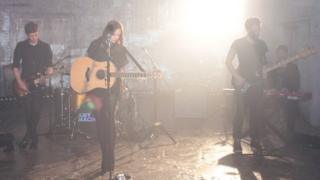 Amy Macdonald, KT Tunstall and The Enemy have joined Primal Scream on the line-up for the Wickerman Festival in southern Scotland.
The 12th edition of the event takes place at East Kirkcarswell Farm near Kirkcudbright on 26 and 27 July.
Festival organisers said they were pleased to announce acts crossing "so many different genres".
They said they were confident the Dumfries and Galloway event would be the "ultimate summer party".
Amy Macdonald said: "I'm really looking forward to headlining the Wickerman festival this year as I love being able to play in Scotland.
"I have heard the Wickerman audience are a great crowd to play for.
"There is always a great atmosphere so I am looking forward to a great evening together."