Dumfries and Galloway Council retired worker rehiring reviewed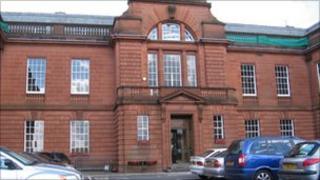 A council is considering putting a restriction on the rehiring of its staff who have taken early retirement or voluntary redundancy.
Hundreds of workers have taken deals to leave Dumfries and Galloway Council in recent years in a bid to reduce costs.
It was brought to the authority's attention that some staff had been rehired shortly after leaving.
A six-month restriction on workers returning to the "same or broadly similar work" is now being proposed.
The council has used voluntary retirements and redundancies as part of efforts to reduce its spending.
In one round alone more than 1,000 staff expressed an interest in leaving with about 250 applications finally accepted.
However, the authority - in common with many others in Scotland - has no policy on rehiring those staff.
Statutory restrictions mean a worker cannot come back to a similar post within 28 days of leaving.
A six-month embargo is now being proposed although that would exclude casual or supply work.
The south of Scotland council asked all other local authorities what policies they had in place to deal with the issue.
It found 10 had restrictions of six months or less, 12 had no restrictions and 10 failed to respond.
A report to councillors says: "The re-engagement of former employees can, in some circumstances, provide practical solutions to specific workload or project staffing needs.
"Former employees will also have a wealth of knowledge about and experience of the organisation.
"However, the council must seek to minimise any negative impact on public confidence when re-employing ex-employees who are already in receipt of early retirement pension benefits."
It is possible to apply an "abatement" to cut the amount paid by a retirement pension if someone returns to work with the employer they left.
However, it is not currently council policy to impose any such reduction.