Lockerbie electrical cable theft safety risks 'staggering'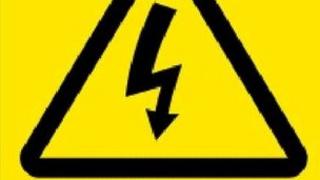 Scottish Power has said that thieves cutting down live electrical cables in southern Scotland are likely to end up being seriously injured or killed.
There have been five such thefts in and around Lockerbie in the past week.
All of the lines have been repaired and supplies restored but police are still trying to trace the culprits.
Health and safety director Ewan McMillan said it showed a "staggering disregard" for personal safety and that of the public and Scottish Power staff.
"It is important all our equipment is in service so we can maintain a good quality of electricity supply to all of our customers who depend on our service," he said.
"These dangerous acts not only have the potential to cause serious injury but could also result in the loss of electricity supplies to homes and businesses.
"It quite simply beggars belief that anyone would put their life on the line by interfering with thousands of volts of electricity to steal small amounts of copper with a minimal scrap value.
"If the gangs persist with this reckless behaviour it is only a matter of time before someone is seriously injured or even killed."
He said they were working closely with police and asked anyone with information to report it immediately.
The first incidents happened on the Langholm road outside Lockerbie and at a house in Waterbeck overnight between Wednesday and Thursday last week.
The following night cable was taken in the nearby Boreland area.
Then, overnight between Friday and Saturday, further incidents were reported from the Hallburn and Smallholmburn areas - also near Lockerbie.