Sanquhar gas evacuation care home firm fined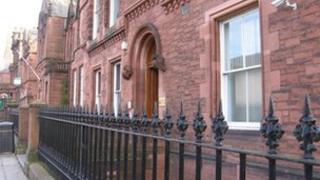 The operators of a care home where residents had to be evacuated after an early morning gas leak have been fined £55,000 at Dumfries Sheriff Court.
Harveys Healthcare Ltd admitted two safety offences at its Queensberry Care Home in Sanquhar.
The charges followed the evacuation of residents due to a strong smell of gas from the boiler room in February 2010.
Sheriff Kenneth Ross said the fine could have been £65,000 but it had been discounted due to the guilty plea.
The firm admitted failing to ensure that two workmen who installed two fan-assisted gas boilers were registered with Gas Safe or held accredited authorisation.
It was later found that the safety certificate supplied by the two men - who could now not be traced - did not have the authentic six-digit number on it and experts described the work as "a shoddy and dangerous installation".