Langholm meeting studies job concerns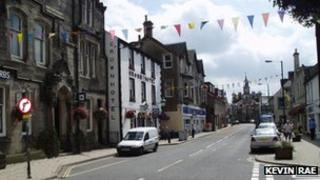 A "mini-summit" is being held to discuss the economic plight of Langholm.
The town has been hit by a spate of job losses, with more than 60 posts going since the start of the year.
The talks have been set up by Dumfriesshire MP David Mundell and Langholm councillor Dennis Male.
Also attending will be officials from Dumfries and Galloway Council, Scottish Enterprise, NHS Dumfries and Galloway and other interested parties.
The mini-summit will be used to explore ways to address a host of issues linked to the run of job losses in Langholm.
Thirty-five workers were laid off with the closure of the long-standing Reid and Taylor textile factory and more than 20 posts were lost when a local care home shut.
There have also been job reductions at Border Fine Arts.