Faster rural broadband 'essential'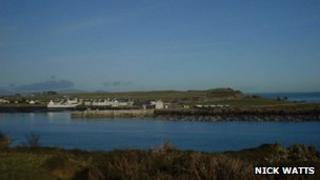 The chief executive of Dumfries and Galloway Chamber of Commerce has said the rollout of "superfast" broadband to rural areas is vital for business.
Gordon Mann was reacting the National Audit Office's criticism of the speed of the process.
It said the UK was about two years behind schedule for taking the service to rural regions.
Mr Mann said Scotland was further advanced than some areas but admitted there was still work to be done.
"This is absolutely essential," he said.
"If we are to have viable small businesses in a rural area we need to have this level of connectivity.
"Really good broadband means that you overcome the problems of remoteness and distance.
"Therefore it is important that we get it rolled out to every part of the rural communities."
He said there were "constant complaints" about the quality and speed of service.
Mr Mann said some firms had been able to tackle the issue for themselves but most would need to rely on the government programme.
"We know some of the bigger businesses have actually invested a lot of money in order to put fibre in so they can do business," he said.
"But for a small business that kind of investment is impossible so we need to see this happening."