American Foulbrood bee disease found in Stranraer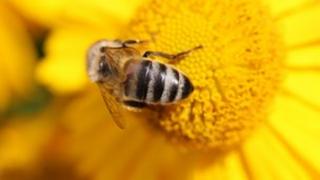 An outbreak of a disease which can wipe out honey bee colonies has been found in an apiary in the Stranraer area.
Lab tests have confirmed the case of American Foulbrood (AFB) and the infected hive has been destroyed.
Outbreaks of AFB have previously been reported and dealt with in the area over recent years.
The Scottish government said there were no risks to public health from AFB and no implications for the quality and safety of honey.
The movement of bees and related equipment into or out of the affected apiary are under specific controls.
Bee farmers and beekeepers are being urged to be vigilant for signs of the disease, to maintain good husbandry practices and to notify any suspicion of disease to the Scottish government.