Ofcom announces plans for ITV service overhaul in southern Scotland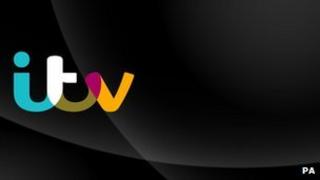 Television regulator Ofcom has given details of the overhaul it wants to see in the south of Scotland ITV service.
It is part of the process to renew the Channel 3 licences across the UK, which expire at the end of next year.
Ofcom has called for 30 minutes of weekday early evening news for the Border region, covering both sides of the Scotland-England border.
In addition, it wants to see a further 90 minutes of regional programming for the Scottish part of the region.
It said that programming could be shared with the other Channel 3 licensees in Scotland.
ITV must also now provide separate transmissions for the two parts of the Border region, so that viewers in England can continue to see network programming.
Until 2009, Border TV broadcast a local service for Cumbria, Dumfries and Galloway and the Scottish Borders.
However, ITV then merged the service with that of the neighbouring Tyne Tees area.
It will now be required to return to providing a dedicated news programme for the Borders, Dumfries and Galloway and Cumbria.
It will also have to offer an hour-and-a-half of regional programming each week for the Scottish part of its region.
Current requirements for regional programming in central and northern Scotland will remain unchanged.
Dumfriesshire, Clydesdale and Tweeddale Conservative MP David Mundell said he planned to meet with ITV soon to discuss the plans for southern Scotland.
"All the independent evidence and my own experience and discussion with constituents has always shown that people living in our region place a lot of value on dedicated local coverage in news programming," he said.
"That is why I am welcoming this decision which will see the return of the sort of dedicated Lookaround news programme people know and love.
"This announcement gives ITV Border the flexibility to enhance the coverage they currently offer local people in the south of Scotland and I am sure they will take the opportunity to do so."
'Right direction'
Berwickshire, Roxburgh and Selkirk Lib Dem MP Michael Moore also hoped to discuss the detail of the proposals.
"After years of a poor service which tried to cover too many different parts of the country in one bulletin, it is good to return to the more familiar Lookaround of old," he said.
"In choosing to separate current affairs coverage north and south of the border Ofcom have set ITV Border a challenge which I will be discussing with them very soon.
"With a year to go before the referendum we want to ensure viewers can access political programming that reflects the concerns and priorities of people in the south of the country."
Dumfries and Galloway's Labour MP Russell Brown said it appeared to be a "sensible way forward".
"It will mean an enhanced coverage of issues that matter to communities in Dumfries and Galloway, but still recognises that people in our area are interested in what happens in neighbouring communities south of the border," he said.
He said he had "consistently argued" that there was no reason why split coverage could not work and was glad that was part of the plans.
"I am delighted that the arguments put forward by people who actually live in the region have been accepted," he added.
South of Scotland SNP MSP Joan McAlpine MSP described the plans as a "step in the right direction".
"This is a victory for the campaign to improve south of Scotland TV and it pushes ITV much further than they were originally prepared to go," she said.
"I have been astounded at the response to the campaign with constituents calling to thank me for securing the debate and highlighting the issue."
"This announcement shows that Ofcom agree that viewers in Dumfries and Galloway and the Borders deserve both Scottish and local coverage."
Scottish government Culture Secretary Fiona Hyslop welcomed the move towards "enhanced news and current affairs relevant to Scotland".
"It is vital that everyone in Scotland has the opportunity to be fully informed in advance of the independence referendum next year," she said.
"Ofcom have rightly recognised the importance of ensuring that news and current affairs across all our communities meets the needs of viewers at this important time and into the future."