Dumfries and Galloway payday loan 'fightback' under way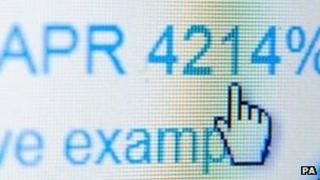 A campaign is under way in Dumfries and Galloway to help people suffering "debt and misery" due to payday loans.
It aims to identify any breaches of a good practice charter which the majority of lenders have signed up to.
Sue Irving, chief executive of Dumfries and Galloway Citizens Advice Service, said the behaviour of some organisations was of concern.
She said it was causing "considerable upset" for a lot of people.
"Time and again the lenders are breaking the rules they signed up to last year," she said.
"For example, we see people who have made reasonable repayment offers that have been turned down, and people who have had money taken from their accounts without any warning.
"We've also heard about lenders who are harassing people with multiple phone calls and text messages each day and at inappropriate times of night."
She said that was against the charter many lenders had signed up to.
"Our campaign has two main purposes - to help people see when the rules have been broken and to show them how to fight back," she added.