ITV Border south of Scotland switch paves way for programmes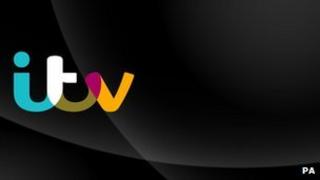 Technical changes are being made to pave the way for ITV viewers in Dumfries and Galloway and the Borders to receive more Scottish programmes.
Regulator Ofcom wants 30 minutes of weekday early evening news and 90 minutes of other weekly programming.
Transmission changes being carried out on Freeview will allow separate broadcasts to two "sub-regions" of ITV Border England and ITV Border Scotland.
It will allow the new services to begin broadcasting in January next year.
Ofcom delivered details of how it wanted programming to change in southern Scotland earlier this year.
Until 2009, Border TV broadcast a local service for Cumbria, Dumfries and Galloway and the Scottish Borders.
However, ITV then merged the service with that of the neighbouring Tyne Tees area.
It will now be required to return to providing a dedicated news programme for the Borders, Dumfries and Galloway and Cumbria.
Retune needed
It will also have to offer an hour-and-a-half of regional programming each week for the Scottish part of its region.
As part of the preparations, engineering work is taking place to allow separate programming to be broadcast north and south of the border.
Freeview viewers using the ITV Border Scotland transmitters (Caldbeck Scotland or Selkirk transmitter groups) may need to retune.
That affects approximately 134,400 homes.
Freeview viewers using ITV Border England transmitters (Caldbeck England transmitter group) will not need to retune.
There are no current plans for the ITV Border Scotland service to appear on satellite.
From January 2014, in addition to the regional news, ITV Border said it would be providing an average of 90 minutes per week of "bespoke non-news programming, including current affairs", for broadcast on ITV Border Scotland on Freeview.