Selkirk firm Oregon Timber Frame upbeat after expansion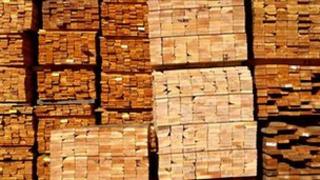 The chairman of a Borders building material company has expressed confidence for future growth.
Rod Lawson, of Selkirk-based Oregon Timber Frame, was speaking after the official opening of an 18,000 sq ft manufacturing facility expansion.
He said that after a tough time during the economic downturn, the signs were that the house building industry was starting to move again.
Mr Lawson said the company growth had been planned for some time.
"It is a continuing development of the company - we have come a long way," he said.
"We have developed and this is a further step along the way of growing the company.
"We intended many years ago to build here. We were forced by the recession to cut back. We have now built it."
He said that would put Oregon in a position to respond if the housing market continued to recover.
"I think we have now created the capacity to do us for a number of years of market growth," he said.
"If the market continues to grow and there is a demand for housing generally nationwide then we will be here to supply it."