Judge criticises Cairnryan drug courier 'role model' claim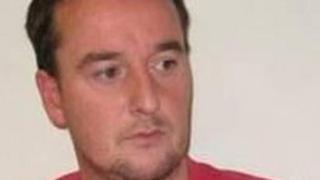 A judge has criticised a primary school teacher who described a £1m drug courier as a "role model" for her teenage daughter.
Lord Turnbull spoke out as he jailed Paul Greenhalgh, 40, from Bolton, for four-and-a-half years.
The window cleaner was caught with the cannabis haul in his van at Cairnryan ferry port in November last year.
The "role model" claim was contained in a testimonial in support of Greenhalgh ahead of sentencing.
The judge was handed a clutch of statements in Greenhalgh's favour on his return to the dock to be sentenced.
One came from an unnamed teacher who said she had known the ex-heroin addict for a long time and that he was a "role model" to her teenage daughter.
Lord Turnbull commented: "Someone involved in education might be better to pay attention to the destructive influence of drugs supply on the lives of children."
The judge said the majority of other testimonials could at best be described as showing "crass naivete".
He added: "Looking at them less charitably, they are clumsy and embarrassingly poor."
The judge said some of the references came from people who "seemed to know little of the circumstances" of Greenhalgh's crime and that they "came close to making matters worse" for him.