Man rescued after Kirkcudbright fishing boat fall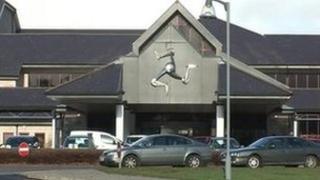 A crewman has been rescued from waters off the Isle of Man after falling overboard from a Kirkcudbright-based fishing boat.
Holyhead Coastguard was called out at about 23:00 on Monday after one of the four-man crew fell from the Aztec about 18 miles south east of Douglas.
An RAF helicopter and two RNLI lifeboats were sent to the scene.
The man was located by the Aztec itself and pulled back on board before being airlifted to Nobles Hospital.
A Maritime and Coastguard Agency statement said: "The man was wearing a floatation suit, which no doubt aided his survival.
"We always recommend that commercial fishermen wear a lifejacket, personal floatation device or lifeline whilst working on the deck of a vessel at sea."