Galashiels Nursing Home agrees admissions embargo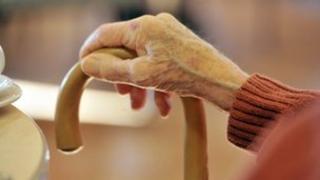 A care home in the Borders has agreed not to admit any new residents until it tackles a list of 25 requirements and improvements.
The Care Inspectorate's most recent inspection at Galashiels Nursing Home found a number of failures.
It described care and support and the environment as "unsatisfactory" and staffing quality as "weak".
Management has agreed not to add to the 34 residents at the facility until improvements are made.
The home failed to meet eight of the improvements laid down after the previous year's inspection.
Following the completion of the latest unannounced visits in August, management were given another list with 18 requirements and seven recommendations.
A block on admissions has now been agreed and an action plan to improve standards drawn up.
Demands have been made for all staff to be trained in adult support and protection, food hygiene, nutrition for the elderly, infection control, dementia awareness and first aid.