Dumfries vodka raid appeal renewed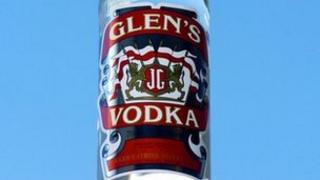 Police have made a fresh appeal for witnesses to the "daring theft" of a trailer load of vodka worth £250,000 from a Dumfries yard.
The incident took place at the Currie European site on Irongray Road on 2 December.
A white tractor unit entered the site at about 17:30 and drove off with the trailer containing 2,400 cases of alcohol - mainly Glen's vodka.
Det Insp Colin Burnie said inquiries into the theft were ongoing.
"Although we have not made any arrests or recovered the trailer, we have received some useful calls from the public and ask again that they come forward if they have any information, no matter how small they might think it might be," he said.
"In many cases such as this it is amazing how even what is perceived to be the smallest piece of information turns out to be important and fits into the bigger picture and helps in the overall investigation."