Dumfries and Galloway 'piecemeal' learning support tackled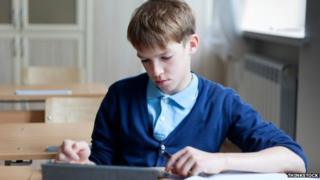 The head of Dumfries and Galloway's education committee has said moves to cut spending on pupils needing learning support can deliver a better service.
The sector has an annual budget of £18.7m covering the likes of education psychologists, classroom assistants and speech and language therapists.
A major review hopes to reduce spending by between 5% and 20%.
Education committee chairman Jeff Leaver said much of the service had developed in "piecemeal fashion".
"I don't think it is delivering support in the best way possible," he said.
"There is an element of saving about this but I think there is also an element about how we best support the youngsters who need this additional support.
"Hopefully that will be the main driver for this in terms of the principal outcome."