Scottish independence: Wigtown debate audience sought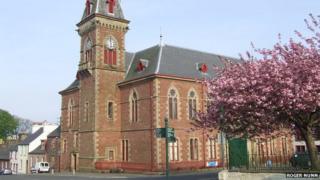 An audience is being sought for a BBC radio debate on the independence referendum to be recorded at Wigtown County Buildings next month.
It is the first of two local events being held in Dumfries and Galloway in the run up to the vote.
It takes place on the evening of Monday, 14 July with panellists from both Yes Scotland and Better Together.
If you would like to be part of the audience please email your request to dumfries@bbc.co.uk.
Yes Scotland will be represented by SNP MSP Aileen McLeod and businessman/lawyer Richard Arkless from Stranraer.
Better Together will have Conservative MSP Alex Fergusson and Joan Mitchell, farmer, Lib Dem activist and former councillor.
If the Wigtown debate is too far away from you, a second one will be held in Dumfries in August.