Biker badly hurt in Devil's Beef Tub crash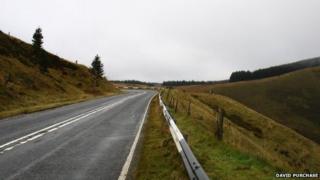 A Borders man is in hospital with serious head injuries after crashing his motorbike near the Devil's Beef Tub in Dumfries and Galloway.
The 59-year-old from West Linton was riding a Ducati bike when the accident took place on the A701 at about 16:00 on Sunday.
He was airlifted to the Southern General Hospital in Glasgow for treatment.
He is currently described as being in a stable condition.
Anyone who may have witnessed the crash has been asked to contact police.
The Devil's Beef Tub - which is north of Moffat - owes its name to its historical use as a place to hide stolen cattle.