Hawick councillor ruled to have broken code of conduct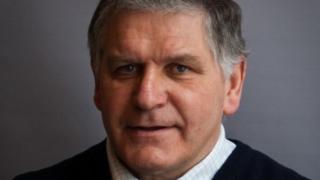 A councillor in the Borders has broken the code of conduct, the Commissioner for Ethical Standards in Public Life in Scotland has ruled.
It found Alastair Cranston had used his position on the local authority to promote his business interests.
His punishment could involve suspension of up to one year from his role as councillor for Hawick and Denholm.
Mr Cranston said he had been "very naive" but declined to comment on any possible sanctions.
The 64-year-old had been accused of promoting his rural recycling and renewable energy business in various council debates.
The SNP councillor admitted that he had been taken aside by a senior council official and warned on several occasions.
The complaint is understood to have come from a fellow councillor.
Mr Cranston, who was told of the findings earlier this month, said: "I have been very naive, and I suppose you could even say ignorant, but that is no defence.
"This investigation has lasted several months now and I will just have to wait and see what happens.
"I do not want to comment on possible sanctions."
'No gain'
He said he "genuinely" did not think he had done anything wrong.
"I never thought this was an issue," he said.
"I'll have to weigh up the future and deal with any punishment.
"There has been no financial gain whatsoever. If I have to, I can, and will, prove that."
Mr Cranston was elected as an SNP councillor to Scottish Borders Council in 2012 after switching political allegiances from the Conservatives.