Faster build planned for new Kelso and Galashiels schools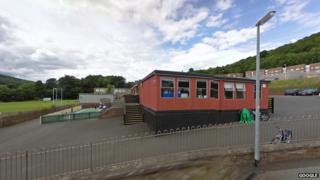 New funds have been allocated which should allow the completion of two new schools in the Borders by April 2017.
Scottish Borders Council agreed the new dates for Broomlands Primary in Kelso and Langlee Primary in Galashiels.
Initial plans had scheduled completion between 2017 and 2021.
The move has been funded using £6.4m from the council's capital budget which was released after the Scottish government agreed to fully fund the new Kelso High School.
Councillor Sandy Aitchison said: "This is excellent news for the Borders, and for Kelso and Galashiels in particular.
"Our children and teachers deserve the best environment for teaching and learning that we can provide, and this financial backing will certainly help that.
"Obviously, accelerating these schools will also bring our other schemes further up the queue so that, I hope, other communities will benefit sooner than we previously thought or programmed."