Allanbank care home power cut review planned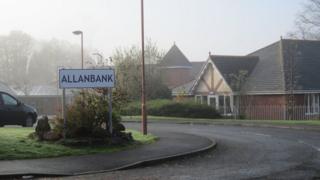 A review is to be carried out of emergency plans used to safeguard elderly residents during a loss of power to a Dumfries care home.
Electricity supplies to Allanbank were cut late on Sunday night due to circuit board water damage.
A multi-agency team including the council, NHS and operators the Embrace Group was convened to respond.
Extra staff were drafted in and a back-up generator brought in to provide power while repairs were carried out.
NHS Dumfries and Galloway chief executive Jeff Ace said the council would now look closely at how the incident was managed and what lessons could be learned.
"Each of us involved in this through the night has been keeping a log," he said.
"We will get those all typed up, we will recreate the incident and we will look through whether there are things we could do better next time to feed into that continuous learning.
"That will be the last part of this incident - the learning for the next time we get a failure of this sort across our various estates."