Annan and Dumfries hospitals hit by winter sickness bug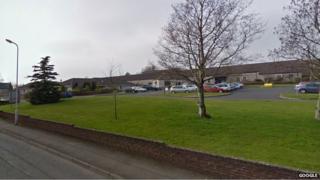 Annan Community Hospital has been closed to new admissions while a ward remains shut at Dumfries Infirmary due to a suspected winter sickness bug.
Outbreak control measures remain in force at the Dumfries site to prevent the illness spreading.
Ward 16 is closed and seven patients and three staff have now reported symptoms of sickness and diarrhoea.
At Annan Community Hospital five patients have been struck down with a similar illness.