Eyemouth missing man search officially ended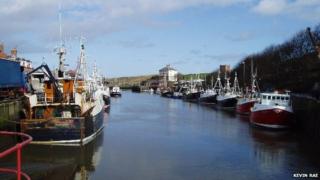 The official search for an Eyemouth man missing since before Christmas has been called off.
John Young, 66, was last seen leaving The Fleet public house on the evening of Friday, 19 December, as he headed towards the harbour area.
An extensive search took place with a police dive team carrying out searches of the harbour and its immediate coastline without any trace of him.
They were assisted by members of Eyemouth Lifeboat crew.
A report on the Eyemouth Lifeboat Facebook page said Mr Young was still missing and anyone with information regarding the investigation should contact police by dialling 101.
It added: "Everyone at Eyemouth Lifeboat would like to extend their thoughts and prayers to the family involved."