Annan homes evacuated after package find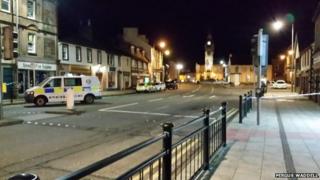 The discovery of a suspicious package prompted police to seal off part of Annan town centre for almost five hours.
About 35 people were evacuated from nearby homes and hotels as a precaution on Thursday night.
Firefighters were put on standby at the scene and army bomb disposal officers called in.
The package was later found to pose no risk to the public and the street cordon was lifted.
Police said inquiries into the incident were continuing.