Dumfries and Galloway Council budget plans taken on the road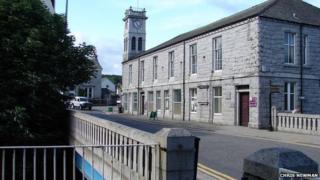 Plans to cut Dumfries and Galloway Council's spending by £8.5m in the next financial year are to be the focus of a public meeting in Dalbeattie.
The event in the town hall is the first of four on the Labour administration's draft budget proposals.
It is estimated that over the next three years the authority will have to deliver savings totalling £32m.
The proposals include staffing reductions and cutting the number of departments from six to four.
Labour's finance spokesman Colin Smyth insisted there was still time for the public to influence the final shape of the budget.
He said: "We are really keen to hear what people have to say. We don't have a monopoly on ideas.
"It's really important that the public let us know what their priorities are."
The meeting in Dalbeattie will be followed by further events in Stranraer, Dumfries and Annan.