Parliament petitioned over Dumfries housing contract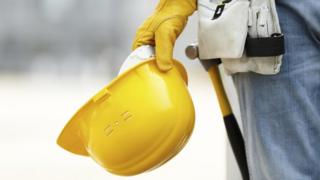 A petition has been launched urging the Scottish Parliament to investigate a multi-million pound contract awarded to a Dumfries firm which later went bust.
R&D Construction went into administration two years after winning the £77m contract for Dumfries and Galloway Housing Partnership in 2009.
More than 200 workers lost their jobs.
Dumfries Trades Union Council wants an inquiry into the circumstances surrounding the awarding of the contract.
The petition also asks the parliament to investigate "associated allegations of cover-ups" in relation to the contract.
John Dennis, the secretary of the Dumfries TUC, said: "There have been all sorts of rumours and counter rumours about what happened and what should happened and we want to get to the bottom of this and we think the best way to do that is to call for a parliamentary inquiry."
A number of firms engaged as sub-contractors also failed following R&D Construction's collapse in 2011.
Mr Dennis said: "We think that an issue as big as this, where we're talking about tens of millions of pounds of public money has apparently disappeared, needs to be aired publically.
"Hundreds of workers for R&D and for a whole lot of subsidiary companies employed by them in the course of the contract have so far received nothing at all in compensation for their loss of employment at the time and that's our primary concern.
"We will be submitting the petition to the Scottish Parliament and asking them to take the matter forward and to have a public inquiry into the whole situation."
It is expected to be open for six weeks and it will be considered by the Scottish Parliament's public petitions committee.