Dumfries and Galloway Council social work cut assurances given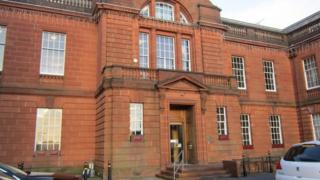 Assurances have been given that proposals which could cut £7.5m from social work spending in Dumfries and Galloway will not harm service users.
Councillors questioned the impact on staff, care packages and children requiring residential placements.
Social work chairman Jim Dempster said individuals and not savings would remain the focus of services.
The three-year savings package is part of Labour administration proposals to be debated by full council next month.
Committee members raised a series of concerns about the potential problems the plans might cause.
'Absolutely confident'
Councillor Ian Carruthers asked whether a real-time monitoring system for home care staff might reduce flexibility in helping clients.
However, Mr Dempster said he believed it could actually improve the ability to adapt care to a person's needs.
Assurances were also sought by councillors Willie Scobie and Jane Maitland over any impact on care packages and children in residential care.
They were told the council was "absolutely confident" that the full services required could be delivered despite the cuts.