Call for probe into Dumfries and Galloway education cuts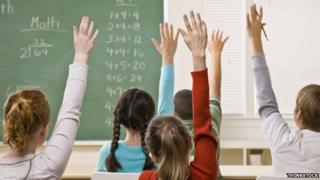 Scotland's children's commissioner been asked to investigate proposed education cuts in Dumfries and Galloway.
MSP Joan McAlpine has written to Tam Baillie, the commissioner for children and young people, to alert him to plans to scrap 52 learning support posts.
He has legal powers to investigate the move if the council's actions are suspected of harming the wellbeing of children and young people.
But the local authority insists the changes will improve the service.
Ms McAlpine said: "My constituents are extremely concerned that these changes will be detrimental to their children, depriving them of the professional support they need to fulfil their potential."
She said that Scottish government legislation ensures that agencies providing children's services, including council, must strive for outcomes that result in children being safe, healthy, achieving, nurtured, active, respected, responsible and included.
The MSP added: "Those outcomes will not be achieved should the additional support for learning service be dismantled in this way."
Councillor Jeff Leaver, chairman of the education committee, said parents have reacted positively to details of the proposals at consultation meetings that have been held across the region.
Even with the revised structure there will be no reduction in support for youngsters who need additional help, he said.
Councillors will vote on the proposals at a meeting of the full council on Thursday.