Galashiels waste energy plant plans are cancelled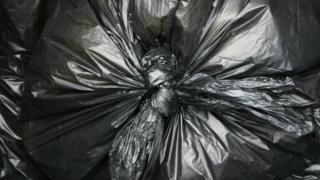 Multi-million pound plans to build a plant which would produce energy from waste have been scrapped.
Scottish Borders Council wanted to build an "integrated waste management facility" at Easter Langlee near Galashiels.
But it has cancelled a £2.4m contract with its project partner New Earth Solutions, a waste treatment developer.
The council said it made the decision after "significant changes" to Scottish waste policy and regulation.
It also claimed it had run into technological and funding problems.
At a meeting of Scottish Borders Council on Thursday, councillors unanimously approved a report recommending the termination of the contract.
Council leader David Parker said the council has not lost all its investment because some work has been carried out at the site which may be useful in the future.
'Appropriate decision'
He added: "We have also gained a lot of knowledge and experience around that issue but there will be a cost to bringing this contract to a conclusion.
"The important thing to remember is that this is an appropriate decision because had we signed a contract that had gone wrong in the future, that could leave a very big financial burden around the Borders' council tax payers."
He said a review of the council's integrated waste management strategy would now be undertaken.
Darren Stockley, managing director of New Earth said: "New Earth was delighted to have been awarded the contract by Scottish Borders Council in 2011 and we have invested considerable resources in developing the project.
"We have worked closely with the council's project team on delivering an innovative solution, but some of the challenges were taking too long to resolve."