St Ninian's Primary class closure prompts teacher plea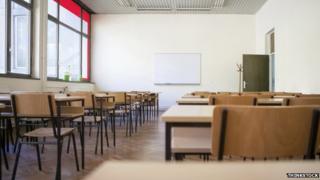 A renewed plea for supply cover has been made after pupils had to be sent home due to teacher absences at a Dumfries school.
Primary 5 children were unable to be taught at St Ninian's Primary.
Dumfries and Galloway Council said it was due to an "unfortunate combination of staff absences" and would be resolved by Wednesday.
However, it added that it had an "ongoing need" to recruit supply teachers in the region.
The council renewed an appeal made last year to try to attract more people "back to the classroom".
It wants to hear from qualified teachers - either General Teaching Council Scotland registered or with lapsed registration - who would be interested in joining the supply list.
The authority said training would be provided and periods of cover could vary from one day to several weeks.
It said the opportunity might be "particularly interesting" for people who had not taught for a number of years for family reasons.