Anger over Scottish Borders Council's outsourcing plans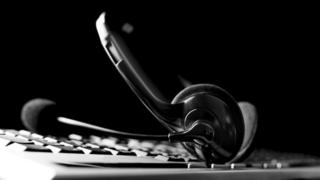 Scottish Borders Council has drawn up plans to outsource its information and communications technology (ICT) department, a union has claimed.
It is understood that 80 council jobs could be transferred to an outside company as part of a joint arrangement with the City of Edinburgh Council.
The plans are expected to be outlined to councillors next month.
Tony Trench, regional industrial officer with Unite, said the posts were likely to be switched to the capital.
He said the move had left ICT staff in Newtown St Boswells "furious".
"Really what's annoyed our members is the arrogance that they will get better jobs in Edinburgh," he said.
"They don't want to work in Edinburgh; they want to live in the Borders."
'Edinburgh suburb'
Mr Trench added: "They're acting like they're doing them some sort of favour but we don't want to become a suburb of Edinburgh."
He said staff would also lose their final salary pensions.
"It must be kept within the council," he said.
Staff and unions were briefed on the plans following a review of the council's ICT service.
A local authority spokesman said: "On 2 April, a private report will be presented to council and we should be able to provide a statement on the proposals thereafter.
"As always, staff and unions have been briefed ahead of the report being considered by council."
It is the latest in a series of outsourcing moves by Scottish Borders Council.
In 2003 its housing stock was transferred to the Scottish Borders Housing Association.
Last year it was announced that care services for vulnerable adults would be transferred to an arms-length organisation.