Computer glitch hits Dumfries and Galloway housing benefit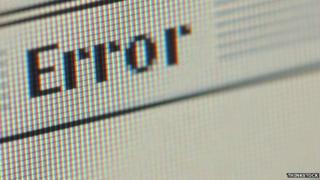 Dumfries and Galloway Council says every effort has been made to support tenants after a computer glitch delayed their housing benefit payments.
The payments are scheduled to be made into claimants' bank accounts a few days late.
The authority said the underlying cause of the payments system failure had still to be determined by the software providers.
A full investigation is to be held into the incident.
A council spokesman said they had offered assistance to all housing benefit claimants who were hit by the glitch.
Advice on crisis grants was provided to those left facing hardship.
Customers whose accounts were overdrawn when rent payments were taken by direct debit or standing order will be able to apply for refunds of any bank changes incurred.