Scottish Borders Council steps up headteacher hunt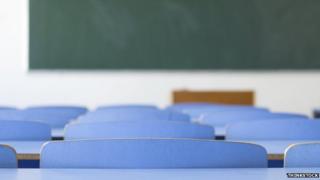 Education chiefs in the Borders are holding a recruitment drive in an attempt to fill headteacher posts.
An open day is being held at the Macdonald Cardrona Hotel near Peebles on 28 March.
As well as eight headteacher jobs there is a large number of other vacancies in Borders schools.
Councillor Sandy Aitchison, executive member for education, said he hoped the open day would encourage talented teachers to look towards the Borders.
"It is a difficult job being a headteacher in a school, you are asked to manage sometimes very difficult situations," he said.
"You are asking them to be a major part of the community in which the school sits - there is a huge range of skills involved in that.
"Obviously the broader that we cast our net the more likely we are to catch the quality of person we need."
He stressed that it did not mean that people with the necessary skills did not exist in the Scottish Borders teaching staff already.
"It is just to go out there and say we have these jobs and we want to get the best quality of people we can," he added.