Scottish Borders Council waste plant deal legal claim dropped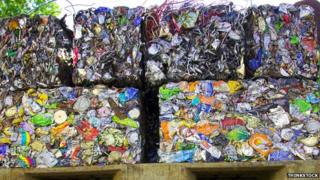 A multi-million pound claim by consultants against Scottish Borders Council has been dropped.
Barry Phelps, of D&P Management Enterprises, claimed he was due fees for work on a waste facility planned for Easter Langlee near Galashiels.
The Court of Session case was due to be heard later this month.
However, the firm has agreed to drop the action - and to pay £20,000 towards the council's legal fees of more than £36,000.
A final court order was granted on Friday absolving the council from the claim which it said could have cost up to £5.2m.
The 24-year contract with New Earth Solutions at the centre of the claim was scrapped last month.
Scottish Borders Council said that decision had had no bearing on the Court of Session case.