Failing care service in Duns to be closely monitored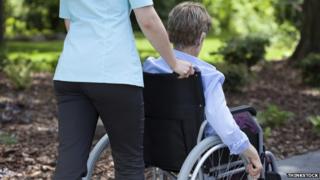 The Care Inspectorate has vowed to closely monitor a care service for vulnerable people in the Borders.
Inspectors have pledged to take action if "significant" improvements are not made at Community Integrated Care (CIC), which operates out of Duns.
An inspection in January found that people with physical and learning disabilities were missing out on vital visits by CIC carers.
It warned that the failings of the charity could be "life-threatening".
The highly critical report also found that in some cases carers were not aware of the needs of individual service users.
A spokesman for the Care Inspectorate said: "The health, safety and well-being of service users is always our first priority, and this inspection raised serious questions and highlights some critical failings in this service which must be addressed.
"We will be monitoring this service closely to ensure the improvements which we require are acted upon.
"We will be inspecting again soon and if we do not see evidence of significant improvement we will not hesitate to take action."