Scottish Borders Council community decision-making on trial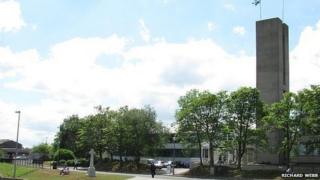 A move to devolve more decision-making power to local communities in the Scottish Borders is to go on trial.
The pilot project will take place in the Cheviot area which covers Jedburgh, Kelso and surrounding communities.
It will see the local area forum have more say over services.
Scottish Borders Council leader David Parker said he believed decentralisation would really help the communities involved.
The Cheviot pilot will run for a year before being evaluated and rolled out to other localities of Berwickshire, Teviot and Liddesdale, Eildon and Tweeddale.
Mr Parker said: "I can see a situation in the future where, if this approach is successful, our central executive committee is smaller but our area forums are larger and meet more regularly to take major decisions about local issues."