Police appeal after man, 78, scammed out of £15,000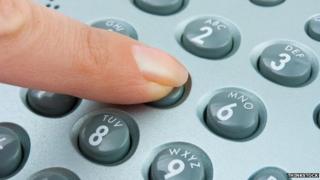 An elderly man from Stranraer has lost more than £15,000 in a banking scam.
The 78-year-old was the second person in Galloway to have been conned out of a substantial sum recently.
On Saturday a 64-year-old woman from Newton Stewart lost in excess of £12,000 when she was targeted by an anonymous caller.
Police Scotland have issued a warning, urging people not to engage with cold callers and to report any similar incident to their officers.
The Stranraer man lost the money at about 21:45 on Monday, when a caller claiming to be from "Bank of Scotland Security" persuaded him that his money was under threat from someone trying to hack his account from Spain.
He was asked to transfer the cash to another account.
Police said the victim became aware that the process may be a scam, but not before moving more than £15,000 to the specified account.
The Newton Stewart woman was the victim of a similar scam.
A spokesman for Police Scotland said: "We want to hear from anyone who may have been contacted by such a caller, whether they actually became a victim or not.
"Again the public are warned over the dangers of engaging with anyone who cold calls over the telephone in this manner."