Asda apology over Galashiels store lamb label error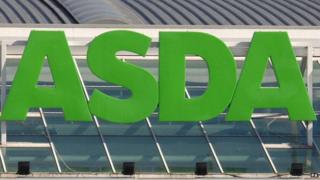 Supermarket giant Asda has apologised after lamb labelled as being from the UK in a Scottish Borders store turned out to be from New Zealand.
Sheep farmer Sue Sharp, of Heriot Mill in Midlothian, made the purchase at the Galashiels site.
The leg of lamb was marked as being born, reared and slaughtered in the UK but, when it was unwrapped, carried a New Zealand health stamp.
Asda apologised and blamed human error and has vowed to review its practices.
NFU Scotland has been discussing the matter with Asda staff this week.
It will meet representatives of the supermarket later this month to look at the retailers' plans for further boosting its growing sales of British and Scottish lamb later this year.
NFU Scotland's Food Chain Policy Manager John Armour said: "We appreciate that mistakes happen and Asda has held its hands up.
"For a Scottish sheep farmer like Mrs Sharp to have bought a product that she thought would support her fellow Scottish or British farmers only to discover that it was imported is unacceptable and Asda has acknowledged that.
"Asda's planned review of practices at the Galashiels store is a sensible step and it would be prudent for guidance to be re-issued to its suppliers and all Asda stores across the country to avoid fresh meat being incorrectly labelled in the future."
'Isolated incident'
He said Scottish shoppers who wanted to support Scottish farmers needed to be able to trust the labels used in every supermarket.
"Thankfully incidents of this kind are rare but the vigilance of Mrs Sharp has provided an excellent reminder to all retailers of the need for best practice and accurate labelling at all times," he added.
An Asda spokesman said: "This was an isolated incident where a leg of lamb was accidentally mislabelled.
"We pride ourselves on product traceability and transparency and are committed to sourcing British products first when in season.
"This was a genuine colleague error for which we apologise and was not meant to mislead any of our customers in any way.
"We've briefed our colleagues at the Galashiels store to make sure this doesn't happen again."