Big Lit festival in Gatehouse of Fleet gets under way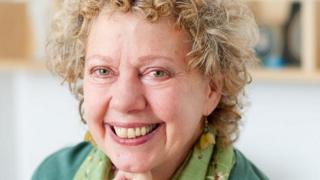 A literary festival - including a workshop on how to write about sex - is under way in Dumfries and Galloway.
Michèle Roberts, who won the WH Smith literary award for her novel Daughters of the House, will run the class at the Big Lit in Gatehouse of Fleet.
It is one of the highlights of the four-day event.
Other authors include Karen Campbell, known for her Glasgow-based crime novels, and Terry Darlington, best known for his Narrow Dog books.
Festival organiser Chrys Salt said the event was designed to compliment others in the region.
"Wigtown Book Festival is iconic and this is at a completely different time," she explained.
"We really plan to just broaden the literature base for folks in the region.
"As you probably know Gatehouse was nominated for the booktown - we didn't win.
"But it seemed that having started Big Lit as part of the Dumfries and Galloway Arts Festival, and having been so successful, it did seem to make sense to go it alone."