Bid to buy isolated forest land near Eskdalemuir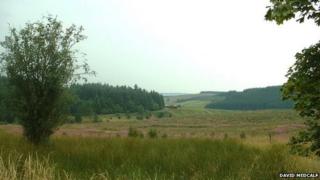 A community group has applied to buy a slice of isolated forest land in Dumfries and Galloway.
The Upper Eskdale Development Group (UEDG) wants to purchase the area at Twiglees near Eskdalemuir.
It has applied under the National Forest Land Scheme (NFLS) administered by Forestry Commission Scotland.
The scheme gives communities the chance to bid to buy or lease national forest land on the basis that it provides increased public benefits.
UEDG hopes to purchase the land to create affordable housing and also to develop an existing barn on the land for small-scale commercial use.
The group hopes to boost economic development in a "very isolated area" to help rural regeneration and create jobs.
A 28-day open consultation period on the proposal runs until 22 May.