Mountain bike marathon elite set to descend on Selkirk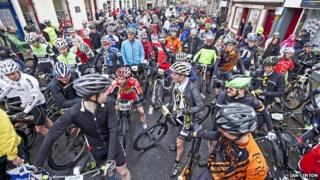 Up to 100 elite riders are set to descend on Selkirk for the British Mountain Bike Marathon Championships.
The event is being staged on Saturday 2 May over a challenging 75-kilometre single lap course across the region.
Organisers said the route included "some of the best trails the Scottish Borders has to offer".
The winners in the male and female classes will claim the red, white and blue British national championship winners jerseys.